Dentures in Milton Keynes
If you're looking for affordable, comfortable and long lasting dentures then our highly skilled team in Milton Keynes can help.
Why choose us for your dentures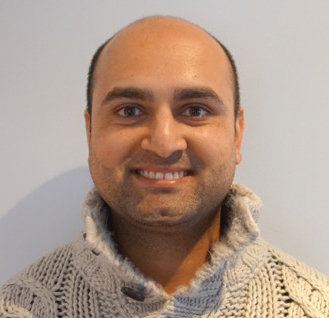 We are highly experienced in providing the best quality full and partial dentures in Milton Keynes at competitive prices.
Our expert team is led by Amit Patel (GDC No 176925) who has over 10 years extensive dentistry experience and believes that everyone deserves to feel comfortable with their teeth.


Our practice is monitored and regulated by the Care Quality Commission (CQC) and our dentists are all registered with the General Dental Council (GDC), so you can rest assured you are in safe hands here at MK Dental.
How do dentures work?
Dentures are removable false teeth made of acrylic (plastic), nylon or metal. They fit snugly over the gums to replace missing teeth and eliminate potential problems caused by gaps.
Denture technology has, over the past few decades, become a fine art. Dentures today are "personalised" to suit you and look completely natural. During the process of making your new dentures, there will be a "try-in". The try-in is the stage where your teeth are positioned in wax so you and your dentist can preview and discuss the appearance. Changes in appearance can be adjusted at this stage, so you will be happy with the end result.
Comfortable dentures tailored to fit your needs
Any loss of your natural teeth is a regrettable occurrence. Fortunately, it is one which can be remedied with excellent results. We will do our best to provide you with a substitute that perfectly suits both the shape of your mouth and your smile – one which, with the right care, you will learn to live with quite comfortably.