Dental bridges in Milton Keynes
If you're looking for affordable and natural looking dental bridges in Milton Keynes then our highly skilled team can help you bridge the gap created by one or more missing teeth.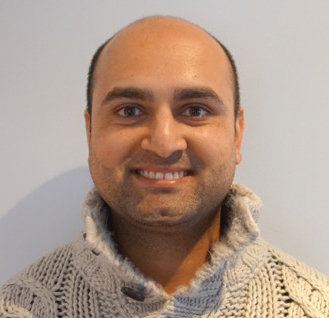 Our expert team is led by Amit Patel (GDC No 176925) who has over 10 years extensive dentistry experience and demonstrates a great deal of commitment to dental excellence and patient care.

Our practice is monitored and regulated by the Care Quality Commission (CQC) and our dentists are all registered with the General Dental Council (GDC), so you can rest assured you are in safe hands here at MK Dental.
What is a dental bridge?
A bridge is a fixed replacement for a missing tooth or teeth that is an alternative to partial dentures. It's made by preparing the adjacent tooth/teeth which will eventually support the bridge. A bridge is usually created from precious metal and porcelain and will be fixed in your mouth (unlike dentures, which can be removed).
The preperation of the adjacent teeth is irrevesible and may lead to treatment needed on those teeth. Once you have a bridge fitted, you will have to take extra care of your daily hygiene regime to ensure it stays plaque free and that you can prevent bad breath.