Lip and Dermal fillers in Milton Keynes
If you're looking for a highly experienced dermal or lip filler expert in Milton Keynes who offers a fantastic range of affordable treatments then we can help.
Plump up lines, wrinkles and grooves
There is a difference between the botulinum toxin and dermal fillers. The former relaxes the muscles whereas dermal fillers fill and plump up lines, wrinkles and grooves to make the skin look more youthful.
Dermal fillers are made from non-animal sources and consist of a crystal clear gel that is biocompatible with the naturally occurring hyaluronic acid in your body making it an ideal substitute. Hyaluronic acid, which occurs naturally within the body and is responsible for boosting skin elasticity as well as improving hydration, is lost as we age giving rise to the appearance of lines, wrinkles and folds. Injecting fillers into the skin acts to replace the hyaluronic acid that is lost with age.
Issues on the face that can be treated include:
Lines and Wrinkles
Thin Lips
Reshape Lips
Sagging Cheeks and Cheek/mid face volume loss
Nasiolabial lines (nose to mouth lines)
Marionette Lines (corners of the mouth)
Skin Folds
Loss of volume
Re-Shaping Chin and Jaw
Scarring
Signs of Ageing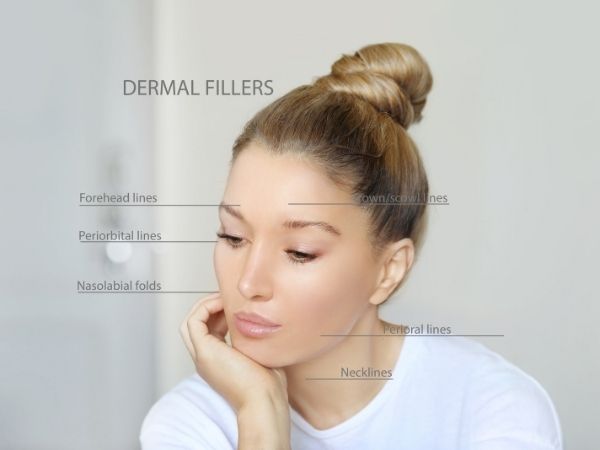 Dermal fillers procedure
The injections, which only take a few minutes, are usually administered after a local anaesthetic has been applied either directly onto the skin, or incorporated into the syringe containing the filler. This serves to reduce or prevent any discomfort. The effect of the treatment is visible immediately. Depending on the area treated, skin type and the injection technique, the filler effect can last between 6-18 months (usually six months for lips). Follow-up treatments will help to maintain the plumped up look over time.
Why have dermal fillers?
Dermal fillers are a popular anti-ageing injectable treatment used to treat deep ridges providing renewed smoother facial contours, plumped and lifted skin and overall a more youthful complexion instantly. We love dermal fillers for filling the deeper lines that appear between the nose and mouth, lines around the mouth and corners of the mouth, around the chin and jaw, volume loss in the mid‐face and cheeks and for restoring shape and definition to the lips.
We only use highly researched and the best dermal fillers on the market are all CE marked.
Lip fillers
Lip fillers are an ideal treatment for anyone looking to enhance and achieve fuller, plumper and more defined lips. We work together with you to effectively create the lips and pout you desire.
Before and after lip fillers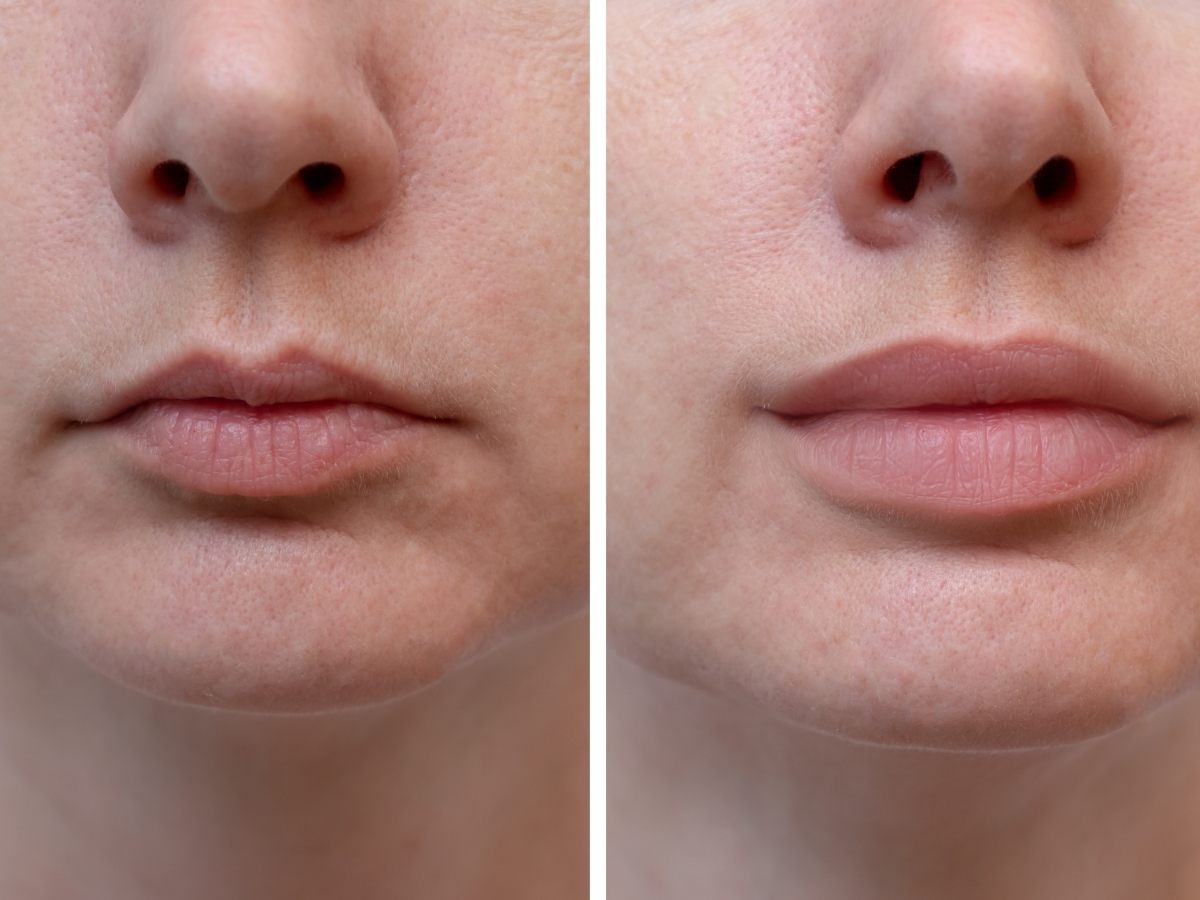 Cost of dermal fillers in Milton Keynes
Our dermal filler prices are extremely competitively priced and we only offer the best dermal fillers available and all are CE marked.
1ml for £249 - plus an additional £25 discount if you are a new patient.
*subject to consultation
Book a Dermal Filler consultation in Milton Keynes
If your looking for expert lip or dermal filler treatment in Milton Keynes book a consultation at MK Dental Practice, where we will discuss and create a bespoke treatment plan.