Botox in Milton Keynes
If you are looking for expert Botox treatment in Milton Keynes, Buckinghamshire that is affordable, safe and offers stunning long lasting results, then our modern clinic can help.
Smooth away fine lines and wrinkles
Botox treatment for lines & wrinkles is now our most popular anti ageing option. It's quick, safe and provides fantastic results at a great price.
If you want to reduce the lines on your face without having to resort to surgical procedures, the good news is that facial rejuvenation techniques can soften wrinkles for a more youthful appearance.
The benefit of having this treatment done by dentists is that they have a thorough knowledge and understanding of the facial anatomy and can perform this delicate work in a precise manner.
Our practice uses the botulinum toxin type A (Botox) for this treatment, an injectable aesthetic solution.
We are committed to creating natural looking results. Through our expert approach and understanding of facial anatomy combined with precise technique we treat the muscles to soften the lines caused by expressions; smiling, laughing and frowning.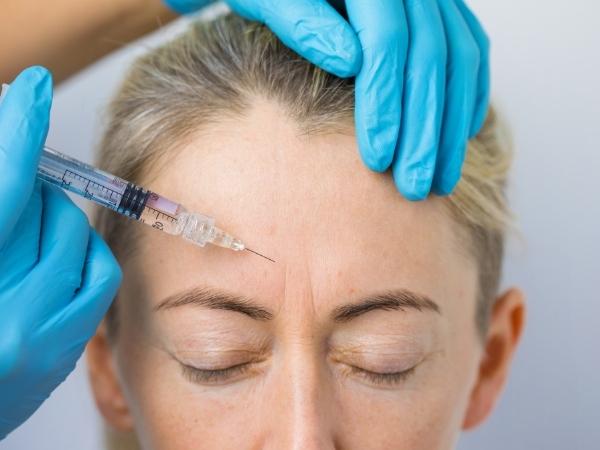 Areas on the face that can be treated include:
Wrinkled brows
Crow's feet
Lines around the mouth and top lip, known as 'smoker's lines'
Frown lines
Forehead lines
Gummy smiles
Excessive sweating
Bobbly chins
Necklace lines
Wide jaws
Weak masseter muscles
Botox treatment procedure
The botulinum injection is quick and painless; usually lasting around 5-10 minutes and requires no antiseptic. Results will usually be seen in a few days, sometimes taking between 4-7 days for the effects to be seen.
How long does Botox last?
As Botox® is not a permanent treatment, the effects will wear off over time. It's recommended that the procedure is repeated every 3 months for effective results.
History of Botox®
As the world's leading non-surgical procedure, Botox® is a versatile injectable treatment that provides a solution to a wide range of aesthetic conditions. Initially it was purely used for medicinal purposes such as facial twitches, migraines and excessive sweating however now it's most commonly used for aesthetic purposes and anti-ageing treatment helping to smooth away lines and wrinkles and strengthen the appearance of fragile and loose skin.
Botox® is a toxin that temporarily weakens the facial muscles under your skin making it crease‐proof enough to prevent wrinkles becoming established. When injected, it attaches itself to the target muscle, which gently and temporarily inhibits the movement of these muscles to reduce the appearance of facial lines, resulting in a refreshed and rejuvenated look without losing any mobility in your face.
Botox® for Hyperhidrosis (excessive sweating)
Excessive sweating, otherwise known as hyperhidrosis, is a common disorder affecting many people and it can cause social anxiety and embarrassment for affected individuals.
Recent advances in medicine have provided an effective solution using Botox® for sweating that has been clinically proven to provide relief for treated patients and as a result also significantly reduce body odour associated with excessive sweating.
During your consultation and prior to treatment, we'll do a painless starch test to locate your sweat glands and also establish to severity of the problem.
Milton Keynes Botox® Prices*
We have ensured our Botox prices® are extremely competitive compared with other expert Buckinghamshire facial aesthetic dentists. We also offer a massive discount if you are treating more than one area:
- One area £225
- Three areas for only £275 (Our most popular due to the big discount)
- Plus an additional £25 discount if you are a new patient.
- £50 supplement for men. This is due to the fact that muscles in men's faces are typically bulkier than women's—this means doctors need to use more product for men to treat an equivalent area.
- Excessive sweating from £550
*subject to consultation
Book a wrinkle reduction consultation in Milton Keynes
Book your Botox® consultation at MK Dental Practice, where we will discuss and create a bespoke treatment plan.
Alternatively you can call our friendly dental team on 01908 231888 for immediate help.