Dental hygienist in Milton Keynes
If you're looking for a trusted and experienced dental hygiene treatment in Milton Keynes, Buckinghamshire, then our friendly, modern clinic can help.
A healthier mouth makes a brighter smile and regular dental hygiene sessions are a sure-fire way to prevent oral diseases and give you smooth, shiny teeth and fresh, clean breath.
At MK Dental Practice we firmly believe that prevention is better than cure and we actively promote oral hygiene.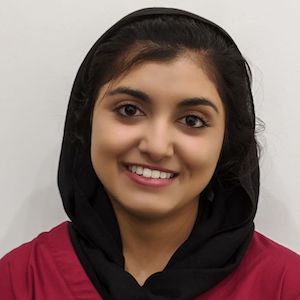 Our wonderful dental hygienist, Thahera Begum (GDC No 273193) is highly experienced in providing quality oral hygiene treatment in Milton Keynes.
Our practice is monitored and regulated by the Care Quality Commission (CQC) and our dentists are all registered with the General Dental Council (GDC), so you can rest assured you are in safe hands here at MK Dental.
We have treatment options designed to break down discolouration and stains caused by smoking and drinking red wine, tea and coffee over a prolonged period of time.
Book your session today to experience a clean like never before!
Dental Hygiene Clean - Before and After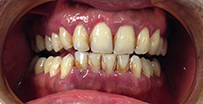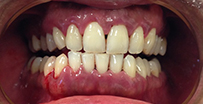 5-star Google reviews for our dental hygiene treatments

I had a fantastic experience with my hygienist Thahera. I had a few deep clean treatments, she made me feel comfortable and was very informative. I would definitely recommend her and MK Dental Practice!
- Fiona Vien

Thahera was so gentle & patient with me for my first appointment needing an injection. She was very clear with advise & would constantly check I was doing okay throughout the appointment. Thank you!
- Charleigh Rijkebusch

Had a private hygienist session with Thahera Begum. Very satisfied, top notch work, immaculate surgery...see you again in 6 months time.
- Jeremy Austin