Your trusted Milton Keynes Emergency Dentist
If you need a top rated expert 'emergency dentist near me' who you can trust to urgently stop dental pain, then our modern and friendly clinic in Milton Keynes can help.
Our highly skilled team includes Amit Patel (GDC No: 176925) who has over 10 years extensive dentistry experience.
Emergency Dentist Near You
You never know when you're going to need urgent dental care. And, if you do need help straight away, the one thing you want to know is that you'll be seen quickly. If you're in pain, you're always a priority here at our Milton Keynes practice.
If you need an emergency dentist, please call our Buckinghamshire dental practice straight away and we'll book you in as quickly as possible so you can receive the emergency dental treatment you need.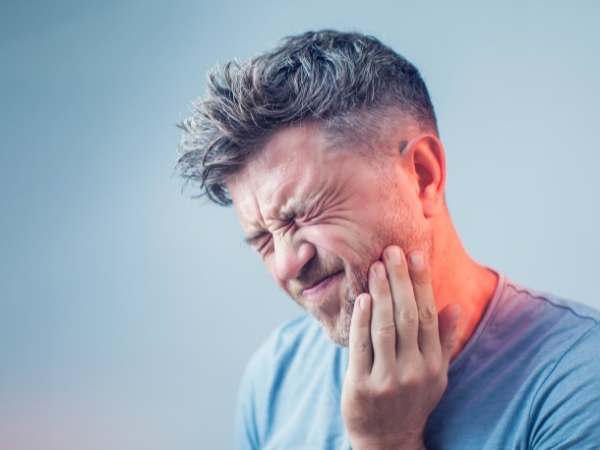 Toothache Emergency
Are you currently experiencing really bad toothache? Here's our Milton Keynes dental team's best advice for looking after yourself while you're waiting to be seen by our emergency dentist:
Use ice or a cold compress on the inside or outside of your mouth where you're experiencing the toothache
If you don't like the sound of that, salt and hot water has been used for centuries to provide pain relief for toothaches. Try a tablespoon (but no more) of salt in a standard cup or glass then gargle and rinse
Sunflower or sesame oil applied by a swab or cotton ball to the area of pain works well for some patients
Clove oil can work as a great topical analgesic for short-term pain relief
Call our practice as soon as possible to make an urgent dental care appointment. We work with patients across Milton Keynes and the wider Buckinghamshire area.
"I've lost a tooth. What should I do?"
If you have lost a tooth, you should seek urgent dental care straight away. If you live in Milton Keynes or in the wider Buckinghamshire area, our practice in the Middleton area of Milton Keynes has ample parking available and is a few minutes off the A1 and M1 and very easy to reach.
Between now and your appointment, you should try to place your tooth gently back into its socket. If you can't get it to sit in its socket comfortably, please do not try to apply any force to make it stay in.
Place your tooth in a glass of either saline solution or milk – if neither are to hand, try to keep your lost tooth in between your teeth and your gums until you get to us. The reason this is important is that your tooth is made up of living matter and if it's left in the open for too long, your Milton Keynes dentist won't be able to re-implant your tooth.
Emergency tooth extraction – do I need one?
A root fracture, an abscess, or severe tooth decay not only causes sever pain but often they will require the tooth removal procedure to protect your other teeth. If there is a risk of infection, time is of the essence and we will almost certainly need to remove it.
Please call us so we can investigate whether you need an emergency tooth extraction if you're experiencing any of the following symptoms:
Severe pain in your teeth or gums
Teeth feel really sensitive
Tooth has become discoloured or it has darkened in colour
You have a bad taste in your mouth and, no matter what you try, you can't get rid of that taste
It's difficult to open your mouth because of really bad swelling
You see pus or white fluid in your mouth
Your tooth is unstable, loose, or easy to wriggle
5-star Google reviews for our dental emergency services

Great practice. Parin Sheth is a gent and managed to fit me in at short notice. Highly recommend to anyone after an honest and informative dentist.
- J Walsh

Great practice and a genuinely fantastic in terms on care, skill and service. Had to take my son in for an emergency appointment and Dr Seth was simply Amazing with him. Highly recommended!
- Ronak Shah

Very helpful and friendly staff, they were wonderful at making sure I was relaxed and helped to reduce my anxiety.
- Kevin Burns
Quality urgent dental care in Milton Keynes
Looking for an "emergency dentist near me"? We aim to be the go-to Milton Keynes emergency dental care provider, so please contact us straight away if you:
Have fractured or cracked one of your teeth
Have lost a tooth or a tooth has become loose
Have had toothache for more than a day
Have lost a crown or a filling
Have had an accident and your teeth or mouth have been injured or damaged
Have an infection or an abscess is developing in your mouth
Are suffering from bleeding, swelling, or pain in your mouth and you've recently had other treatment at a dentist like a root canal treatment or a filling
The MK Dental Practice team is based in Milton Keynes in Buckinghamshire. To book an urgent dental care appointment with us, please call 01908 231888.