Cosmetic dentist in Milton Keynes
Stunning Results. Safe Clinic. Great Prices.
If you're looking for an experienced cosmetic dentist in Milton Keynes who offers a fantastic range of affordable treatments then our modern and friendly clinic can help.
Why choose us for cosmetic dentistry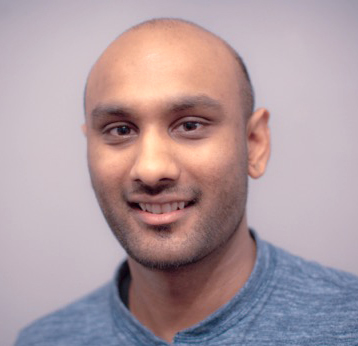 Our team of dentists are highly experienced at providing successful cosmetic dentistry treatments at truly competitive prices.
The team is led by Parin Sheth (GDC No: 212258) who has over 8 years of extensive dentistry experience and is also a Silver provider of Invisalign retainers.


Parin, like all our dentists, is registered with the General Dental Council (GDC) and our clinic is regulated and monitored by the Care Quality Commission (CQC) so you can rest assured you're in safe hands with our friendly team.
Benefits of joining our Milton Keynes practice:
✔ Free consultation

✔ 0% Finance option

✔ Flexible payment plans

✔ Fantastic 5-star Google rating

✔ Free parking and convenient location

✔ Open 7 days a week until 8 pm
For people with misshapen, misaligned, broken, worn, chipped, stained, or discoloured teeth, feeling that you can achieve the perfect smile you've always wanted often feels beyond reach.
Our cosmetic dentistry services here at MK Dental Practice offer our patients a wide range of convenient and affordable options. Work with our team and they'll deliver you the perfect smile makeover.
We are delighted to be able to offer our clients in the United Kingdom the benefit of finance plans of 0% finance over a 12-month period and many more options over a 2-5 year period.
Find our more about dental finance plans in Milton Keynes.
Teeth whitening
Did you know that the teeth whitening treatment on offer at beauty salons around Milton Keynes and Buckinghamshire is illegal unless there is a dental professional in the same room?
Recent advances in modern dentistry have made the perfect smile a reality but it's only when teeth whitening is performed by a trained and experienced dental professional that it's truly safe and highly effective.
You can rest assured that all MK Dental Practice's dental practitioners are fully licensed and qualified.
At our practice we use the Enlighten teeth whitening system – the only treatment in the world which guarantees to whiten your teeth by up to 16 shades.
Find out more about teeth whitening in Milton Keynes.
Crowns
A dental crown is a tooth-shaped cap which looks and feels like a real tooth. The right crown for you not only improves on your tooth's original appearance but it also helps restore strength, size, and shape to a damaged tooth.
With three different types of crown, MK Dental Practice patients have the widest choice available to them for their cosmetic dentistry treatment.
Our Milton Keynes team provides dental crown treatments to patients with weak teeth, cracked teeth, broken teeth, or to cover over a large filling where there's not much of the original tooth left. We also help patients who have discoloured teeth, who wish to cover a dental implant, or who want their dental bridge to be better held in place.
Find out more about our dental crowns service.
Bridges
Dental bridges remain one of our most popular cosmetic dentistry services. They're ideal for patients with one or more missing teeth who want a better smile, who want to maintain the shape of their face, and who want to be able to chew and speak in the way they used to.
Bridges also stop the teeth on either side of the gap in your mouth from drifting – a real worry for many patients. Find out more on how a dental bridge can help you rediscover your perfect smile.
Inlays and onlays
Inlays and onlays are much more precise versions of the traditional filling dentists use to restore a decay-damaged tooth. Inlays and onlays tend to be used in the teeth you use for chewing.
If one of your teeth has a cavity which is too large for a standard filling, your Milton Keynes dentist will create an inlay which fits perfectly into the cavity.
An onlay (sometimes called an overlay) sits on top of your tooth to rebuild its shape. We'll make your inlay out of either porcelain, composite, or metal. If you want a perfect smile, porcelain inlays and onlays are practically undetectable to others – make sure you ask your dentist whether this may be the best solution for you.
Find out more about our cosmetic dentistry inlay and onlay procedures.
Dental implants
Available from our Milton Keynes cosmetic dentistry team, dental implants offer you the closest replacement to your normal teeth so that you achieve the perfect smile. Anchored securely into your jawbone, your porcelain dental implants look entirely natural – the positive effect on the way you look and your feel about yourself is profound.
Find out more about our dental implant service.
Invisalign
Want to straighten and align your teeth but don't like the idea of wearing the old-fashioned metallic "train-track" braces?
HDL aligners are crystal clear and they're perfect for putting right crossbites, protrusions, rotations, and teeth crowding, helping to create your perfect smile.
Learn more about Invisalign in Milton Keynes.
6 Month Smiles
One of the latest advances in cosmetic dentistry, 6 Month Smiles is the teeth straightening solution for patients who want effective results delivered quickly. They use the same principle as standard orthodontic braces however the major difference is that the brackets and wires you wear are the same colour as your teeth so they're much less visible.
Speak to one of our team about 6 Month Smilestransformation.
Looking for a cosmetic dental treatments near you?
To book your free no obligation consultation or find out how we can use a range of cosmetic dentistry treatments to improve your smile, please call us on 01908 231888.