Dental Treatments, Milton Keynes
Filling
Composite - These are white fillings made from resin. They chemically adhere to the teeth and can restore the tooth to look as close to its normal structure. These are cosmetically pleasing.
Amalgam - These are silvery/grey in colour made from a mixture of mercury and alloy metals. They are hard wearing and been used in Dentistry for over 100years.
Glass Ionomer - These are fillings which are used in non biting surfaces, children or semi-permeant situations. They have the benefit of releasing fluoride (reservoir).
White Fillings Before and After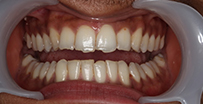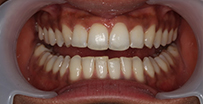 MK Dental Practice is rated 5 out of 5 based on 33 ratings with Google Review.